Canoeing & Kayaking
Dip your paddle in tranquil Parkland waters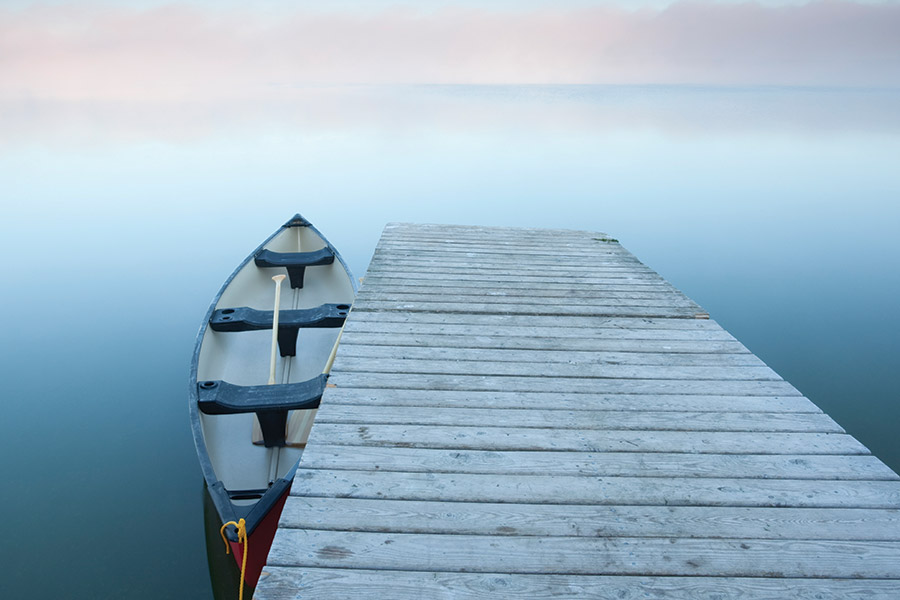 Spring is the best time to enjoy fast waters on Parkland rivers, but canoeing and kayaking on the Parkland's many lakes can be enjoyed anytime from spring to freeze-up.
Canoe rentals are available at Clear Lake, Madge Lake, Lake of the Prairies (Asessippi Ski Area & Resort), Blue Lake, and Childs Lake.
Some favourite waters for experienced canoeists are Valley River, launching in Duck Mountain Provincial Park and continuing to Lake Dauphin; the Assiniboine River, with good starting points at the Saskatchewan border and Asessippi Provincial Park; the Red Deer River starting at Erwood on PTH77 and ending at Red Deer Lake; the Swan River starting from the towns of Swan River or Lenswood; Steep Rock Lakes in the Porcupine Provincial Forest; and the Turtle River near Ste. Rose du Lac. Segments of the Shell River, ending in Lake of the Prairies, offer interesting canoeing.
Lakes to try include Laurie, Beautiful, and Shallow lakes in Duck Mountain Provincial Park, and Clear, Katherine and Bob Hill lakes in Riding Mountain National Park.
The Chain Lakes Canoeing Area in Duck Mountain Provincial Park offers calm paddling for the novice canoeist. The entry point is 8 km north of Blue Lakes on PR366. The route is 4.8 km each way with two portages of 40 metres and 200 metres, and two canoe campsites. Overnight campers must register at the Blue Lakes Campground office.
Also in Duck Mountain Provincial Park is the longer Beaver Lake Canoeing Area, a route that clocks in at around 6.4 km (4 miles) each way. The entry point is at Prieston Lake located 2 km south of Wellman Lake on PR366. The route covers six lakes of varying sizes, including Reeves Lake, Cluff Lake and Beaver Lake. There are five portages, some of considerable length (up to 792 meters). A canoe campsite is located at the west end of Cluff Lake. Beaver Lake Road provides access to the endpoint for those who do not wish to complete a round trip.
A canoe or kayak trip up the lazy Mossey River near Winnipegosis or a stroll along its scenic banks will almost guarantee an encounter with an array of bird species in a quiet, pristine setting. Common sightings are Bald eagle, Blue heron, osprey, and pelicans. It is just as common to see beavers, muskrats and deer.
Canoeists should always let someone know where they're going and how long they'll be gone. Always carry flotation devices (worn), and a map and compass for extended trips. Also, proper care should be taken when canoeing on frigid spring waters.
The Parkland Paddling Club is a great resource for those wishing to paddle the Parkland's lakes and rivers. parklandpaddlingclub.ca.