Riding Mountain National Park
Over 3,000 square kilometres of pristine wilderness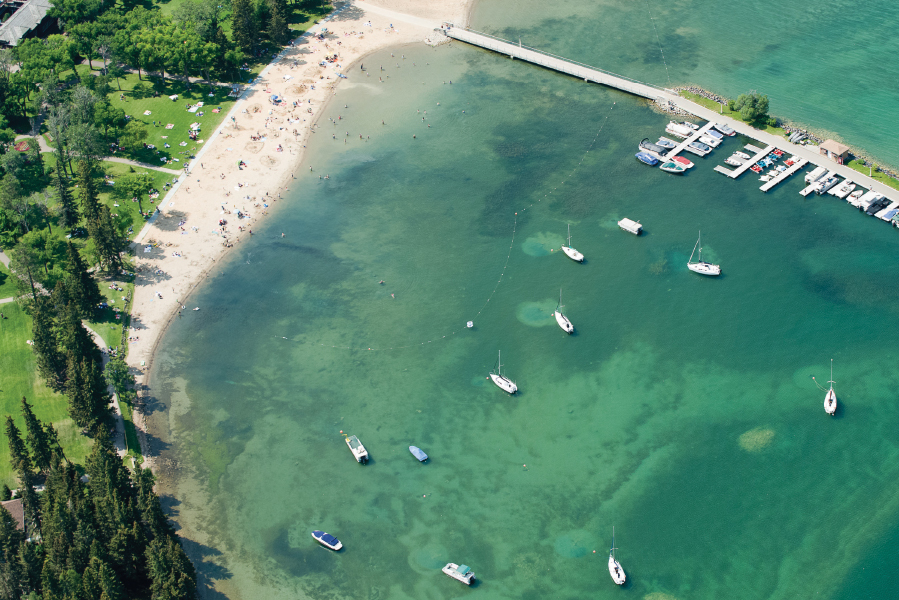 Since Riding Mountain was first declared a forest reserve in 1895, people have recognized the scenic beauty of the area, the importance of the habitat for wildlife, and the potential for recreation and relaxation to be found in these lands. In total, nearly 10 000 square kilometres (3,900 square miles) of the Parkland is shared by nationally- and provincially-designated parks and forest reserves.
Riding Mountain National Park itself covers 3 078 square kilometres (1,188 square miles), ranging from areas of open meadows and fescue prairie to boreal forest, aspen parkland, and deciduous forest, besides the escarpment from which the park received its name. 
Manitoba's first national park achieved this status in 1933. It had previously been set aside as a forest reserve, amid the rapid deforestation of the surrounding area. The area of the Riding Mountains is held in great reverence by First Nations peoples of the area. Seven Anishinaabe communities recognize the park as part of their traditional territories.
The townsite of Wasagaming was developed during the Great Depression by work crews hired through a federal relief program. Several impressive log structures still exist from this era of the town's development, giving the town a distinctive, rustic flavour.
An abundance of wildlife can be found here, including deer, moose, elk, black bear and beaver. There are also a few Great Gray owls and wolves in the park. A small bison herd is kept at Lake Audy. The park offers unique experiences for families, photographers, birders and wildlife enthusiasts.
Campgrounds can be found throughout the park, and an extensive trail system offers a variety of scenic routes for hiking, cycling, horseback riding, cross-country skiing and birding. Over 400 km (250 miles) of summer trails and 260 km (163 miles) of cross-country ski trails are available.
Lake Audy Bison Enclosure. A display herd of approximately 30 plains bison is maintained at Lake Audy in Riding Mountain National Park. A Bison and Grasslands Exhibit at the site relates the natural history of bison and native grasslands. The Lake Audy road branches west off PTH10 at the north end of Clear Lake. Follow the signs to the bison enclosure. Viewing is at its best in the morning or evening