Local Travel Guides & Brochures
The Pysanky Path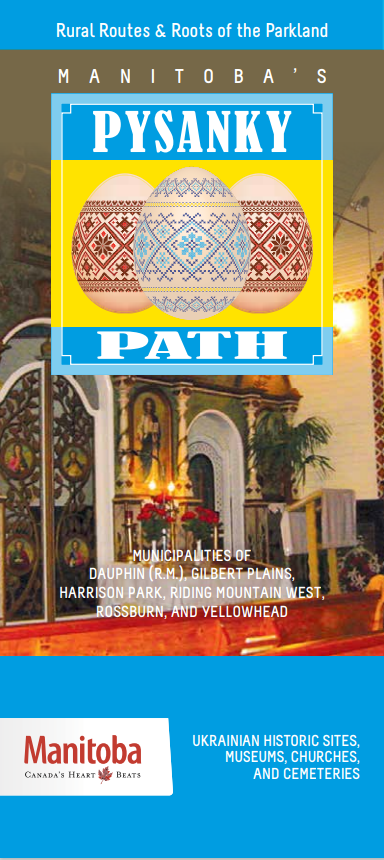 Recently updated, this brochure provides information on Ukrainian heritage sites, museums, churches and cemeteries in the vicinity of Riding Mountain National Park.
Heritage Trails of the Prairie Mountains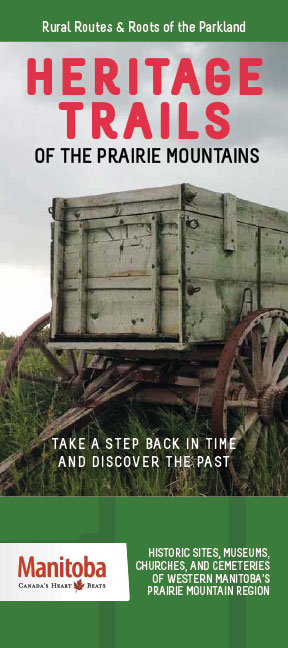 This brochure and map focuses on communities south of Riding Mountain National Park in Rossburn Municipality (Rossburn, Vista, Olha) and Rural Municipality of Yellowhead (Oakburn, Shoal Lake, Strathclair, Elphinstone). Here you'll find information on museums, historic sites and cemeteries, including a detailed map showing each location.

Route 45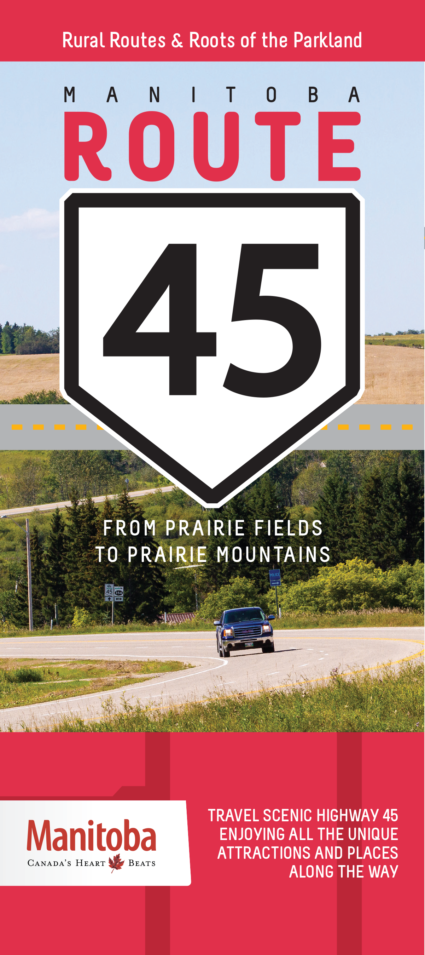 From prairie fields to prairie mountains. Travel scenic highway 45 to enjoy all the unique attractions and places along the way.
From Scratch – Unique Eateries of Rural Manitoba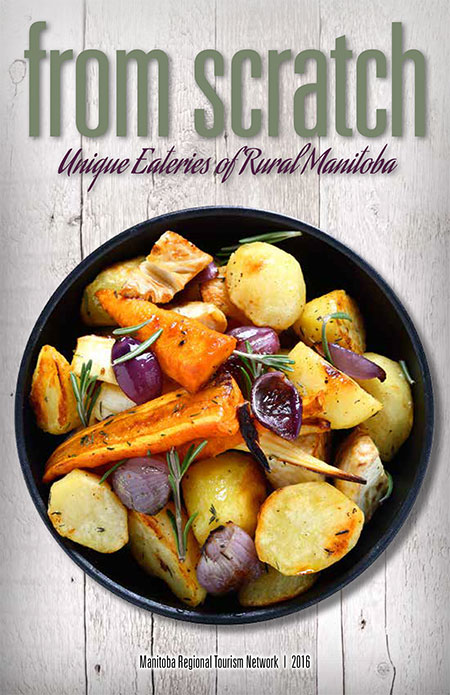 This guide  brings to you an assortment of fascinating rural Manitoba eateries that are unique in some way, serve fresh flavourful food and are a pleasure to visit. Plan a route, work up an appetite and hit the road in search of the tasty culinary surprises waiting in rural Manitoba.
» From Scratch – Unique Eateries of Rural Manitoba (2015 edition, PDF, 11 MB)
Cinnamon Bun Trail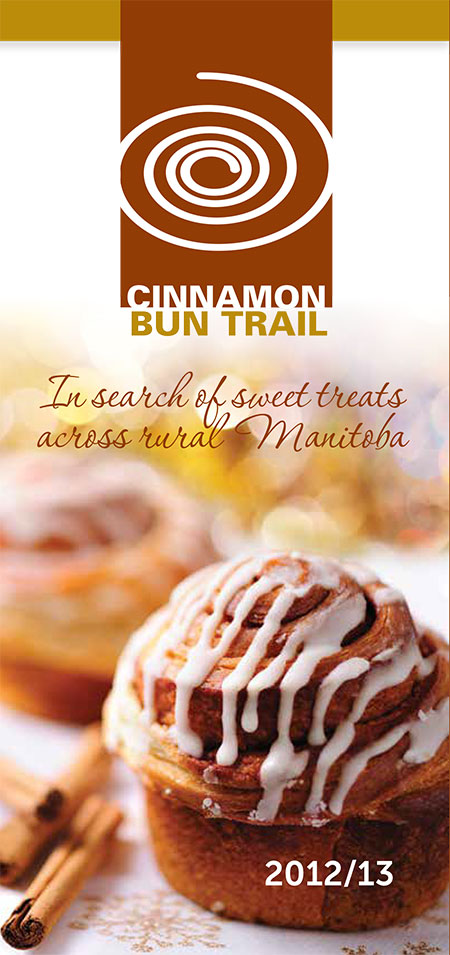 Join us on a journey across rural Manitoba as we share great places to find sweet treats and delicious homemade foods.
» Cinnamon Bun Trail (2012 edition, PDF, 1.9 MB)
In the Shadow of Riding Mountain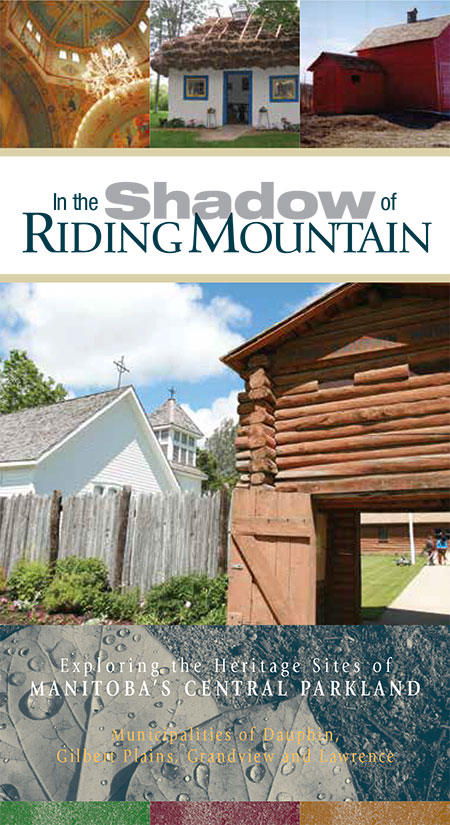 The area in the Shadow of the Riding Mountain – comprised of the City of Dauphin, the Towns of Gilbert Plains and Grandview, and the Rural Municipalities of Dauphin, Lawrence, Gilbert Plains and Grandview – has a great wealth of history and heritage. From the settlements of Aboriginal peoples 8,000 years ago to the explorers, the Métis and European pioneers, this area has been a centre of trade and agriculture. With the arrival of the Canadian Northern Railway in the early years of the 20th century, many more European settlers arrived, bringing a vibrant cultural heritage rich in traditional music, dance, food and faith. Many of their churches and schools, along with community museums, are yours to discover.
» In the Shadow of Riding Mountain (2008 edition, PDF, 1.2 MB)