Fly-Fishing
Cast a line in the Parkland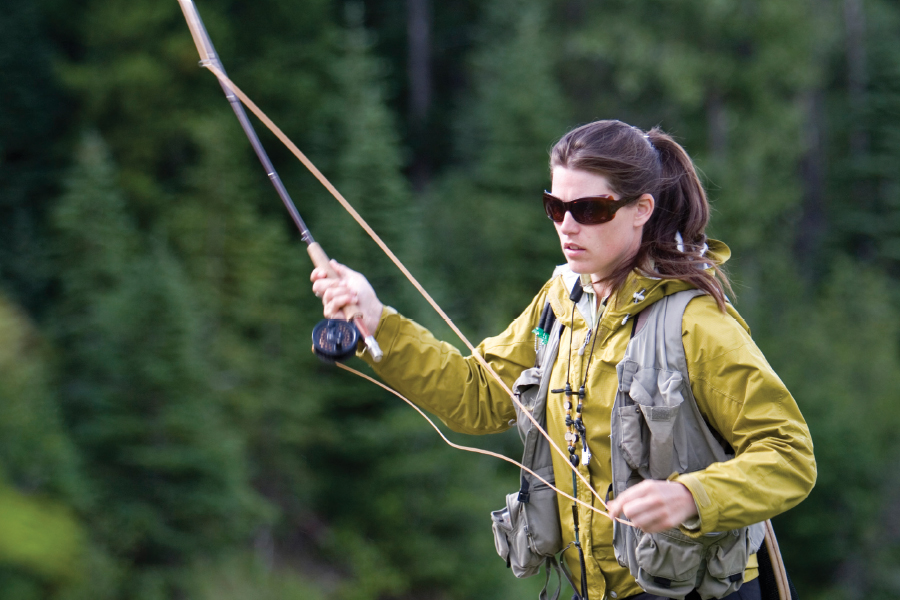 Parkland is well-known globally by fly-fishers as a highly productive region of Canada that consistently produces an abundance of large trout. Having such a diversity of notably-sized trophy trout species that can be caught back-to-back all day long from dawn to dusk made Parkland's trout fisheries the Canadian National Fly-Fishing Championship's choice location for their inaugural event held in 2003, The location was chosen again for the 8th and 15th National Championships in 2010 and 2017 respectively.
Although any lake or river can be fly-fished, below is a listing of Parkland trout waters most frequented by fly-fishers:
Anton's Lake northwest of Minnedosa at the junction of PTH10 and 16.
Corstorphine Lake northwest of Sandy Lake and Lake 400 south of Sandy Lake.
Patterson and Tokaryk Lakes north of Oakburn.
West Goose Lake & East Goose Lake in Roblin.
Twin, Persse and Tees Lakes north of Roblin.
West Blue, Two Mile, Glad, Laurie, Perch and Shilliday Lakes in Duck Mountain Provincial Park.
Vini, Nick and Gass Lakes in Porcupine Provincial Forest.
Detailed lake maps, driving directions, available species and other angling information on Parkland Lakes can be found at parklandsparadise.ca and swanvalleysportfishing.com.
Known as the Fly Fishing Capital of Manitoba, Roblin hosts Manitoba's premier still-water fly fishing competition called the Bug Chucker Cup. Held annually at the end of May, this two-day, camaraderie-style event is open to all skill levels and seeks a variety of trout species on four of Manitoba's best trophy trout lakes. bugchuckercup.com